Kudos to Adele. That was one heck of a comeback. Cashmere smooth. The timing was perfect. Right as autumn settled in: nights are colder, days are shorter. Grey and rainy weather that makes you want to stare out the window longingly, arms crossed over your woolen cowl neck sweater while sighing audibly. Adele doesn't make a big fuss, there's not a flashy media blitz. Like an elegant ghost, appearing out of nowhere and singing 'Hello' over your shoulder. One minute you're washing dishes or frying eggs, driving in the car or sitting in a waiting room and her fragrant crooning fills your senses; suddenly it's goose bumps and tears and wondering if you've ever really loved enough.
She's still banging on about her ex. Three albums about one relationship? That must have been quite a man.
Or it's about many men and she can't get over any of them. Apparently a former lover tried to take legal action against her, claiming she wouldn't have her success without him being the subject of her sadness and scorn. What a spectacular ex-boyfriend knife twist–"remember when I cheated and lied, and all the rest of the daily disappointments and unyielding heartache magically transformed into all those Grammy's? That was all me! You can just make the cheque out to 'cash'".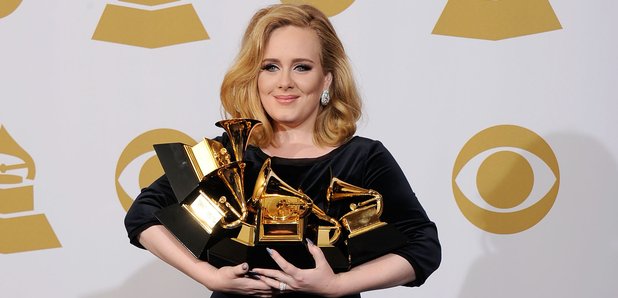 Um, if my arms weren't teeming with awards I would properly deck you. Being a bad boyfriend should not be commission based. I mean, that's the prize of the broken heart. Isn't that the best kind of revenge? Living well without you? Adele releases '21', earns all the awards and accolades, sympathy and support (and an Oscar too!). After a spectacular run she then falls completely off the radar for nearly three years, living quietly with her partner and child until this recent return with this new single and epic music video.
Can we talk about the video? It's a solid six minute mini movie. I'm not wild with all the 'boyfriend acting at the camera bit', but that's just me. Have I been missing out on overly enthusiastic boyfriends all these years? If anyone ever tried to playfully force-feed me noodles like he does, I would karate chop the son of a bitch. I don't care if this guy used to be on The Wire, he's a little over-zealous for my liking.
When you get Adele alone in the English countryside in her furry overcoat with dramatic hand gestures and exposing her impeccable nails it's ah-mazing.
Belting out a song like that would provide the truest sense of satisfaction. Throw in the false eyelashes, voluminous hair and a wind machine and you've got yourself a party. Seriously though, how fabulous would leaves swirling around look on me?
I'm not much of a singer. I sound adequate if the acoustics are generous and the pitch is low, but I'm never going to be able to do a Celine Dion style fist-to-chest pump and really mean it.
That catharsis does not belong to me–other than the shower or the car, I'm ill-equipped to hammer out all of my regret and remorse, longing and grief through the power of song. Which is such a shame. Nothing, and I mean nothing says I'm sorry quite like a powerhouse ballad.
Singing talents aside, I do feel Adele tapped into a concept I was working on for my twentieth high school reunion. I wasn't actually going to attend, but I was going to send a video of a similar nature for the attending members of Grad '99.
Hopefully, I look as young and fresh as Adele by then. Though odds are I will look something like this.
Still, after the short film faded to darkness, they'd stand in stunned silence before the slow clap began. "Say what you will about her, she looks outstanding when leaves swirl around her face like that".
Images & GIF's Courtesy of the Internet, Fans of Adele