Started the morning off right.  Making healthy choices from the moment I open my eyes, and still going strong an hour later.  Solid breakfast, supplements, loads of water.  Truth be told, my standard holiday mode can get a little loose, and I have been known to be a imbibe in promiscuous doses. Total food slut. In an attempt to redeem that quality, I am setting a positive tone for a holiday where good choices will be made.  Good thing that I'm headed to Las Vegas-the Thunderdome of bad choices.
Off to the land of liquid calories and I am on self imposed budget. I mean, I'm not under duress,  I walk this path willingly. Recently I had reached out to Beth McBride, owner of Kamloops' Herbal One. Just to ask a couple casual questions about her services. No big deal. It all happened so fast. There I am, standing on the edge of a pool, looking to dip a toe, and Beth pulled me right on into the deep end. Just get in the water already! 
It's kind of like learning to swim; splashing and gulping and sputtering, but with a life guard on-hand. I've agreed to document this flail fest, and share my journey into a smaller dress size. What a daunting task. How exposing.  It helps to police one's self when you have to hand over your food journal to a fit and gorgeous blonde woman, who scrunches her face gently when asking whether the bun I documented eating was whole grain. There's something to be said for having someone beside yourself to be accountable to.
At the airport in Calgary, feeling pretty empowered after declining the complimentary snacks on the way from Kamloops. High on said empowerment, there may have been a breakfast sandwich. It came with little potato sidekicks, glorious little greasy nuggets, made better when plunged into ketchup. I gave half to my husband and relished in my self-restraint. Not yet anywhere near the state of Nevada and already feeling like a real winner. Nor had I really felt the potential pressures of the many caloric delights that awaited me in the City of Sin.
In general, travel is a calorie land mine. Food has an essential, vital role in survival, while good food in my world is an absolute necessity. Benjamin and I remember meals like we remember landmarks and people. It's connected to a memory. That white fish in Kalbarri, Australia–served with avocado and sweet potato, enjoyed with a gorgeous unoaked white wine; a meal so good that I kind of drunkenly wandered into the kitchen to thank the staff.
The cannelloni with rose sauce, a glass of red wine and the accordionist in New York's Little Italy.   Ice cold apricot cider, frito pie and freshly made California rolls in Portland; two for one margaritas in Mexico–served on the rocks with all kinds of salt, served with warm chips and guacamole. Sitting on the beach overlooking the Caribbean Sea, right next to a wedding party.  Late night, freshly made donuts in San Francisco. Poutine in Quebec. Room service in Bali, noodles and ice cream sundaes eaten in bathrobes. Fluffy scones served with cream and raspberry jam in Otarahonga, New Zealand. I once had a mocha mousse with a dense dark chocolate foundation with whipped cream and the tartest raspberry coulis that it caused me to burst into fit of giggles. I don't even remember where I was. The feast was a part of the adventure.
Carbohydrates, chocolates, ciders and cheeses aside, a well made latte is the crowning culinary jewel. Made creamiest on the Southern Hemisphere, there is few more joyous things than a proper latte in a cozy café in a foreign place. There is no glory greater, or luxury grander than a warm mug of espresso and frothy milk in hand.
Something about the memory of feasting makes me want to cry.  It does make me cry. When I think about these moments I am imagine myself being happy. Making yummy noises and eating with my hands.  On holiday and feeling no pain. Fostering that perfect buzz where alcohol makes you feel fuzzy as a kitten.
I have lots of other fond memories: swimming in beautiful bodies of water, walking in spectacular bits of natures, relaxing on beaches, watching the sun go down while standing on a mountain–and that moment when you want to absorb that moment. Drink it in fully. Take it with you when you go. That's the lure of travel, that's the high. That's when the child inside of you who longed for these adventures beams with pride. Butterfly stroke in the Indian Ocean, in a little cove off the side of the road–sun kissed and in love, everything you really need tucked in a camper van.  Somewhere between where you always wanted to be and a place you never knew existed.
Still, life is always better when there's food to pick at. When I think about eating–think of changing the calcified habits that surround that ritual…it is rather tough to swallow. It feels profoundly emotional. Vulnerable even. Food is everywhere. It is social. It is a comfort. It is a gesture. It's part of the celebration. It also has a way of really sticking to your skeletal structure over time, like tectonic layers of some truly awesome meals.
Of course, not everyday is a holiday and not every meal is yummy noise-inducing. We've been on holidays when eating becomes 'something to do'.  There was this time in Planet Hollywood (yes, Planet Hollywood–my husband's choice, not mine) in New York and the "everything deep friend platter". We didn't need it, it wasn't very good, and it was kind of expensive. The server, who had up to this point been quite pleasant, brings the billfold on the table, smiles sincerely before very seriously reminding us that we were in America, and in America you tip. Ewwww.  I tip well when the moment is merited, but telling me to do something makes me not want to do it.  I wrinkled my nose at that one. It was not a minty compliment to an otherwise fine meal.  The whole thing felt like a huge mistake.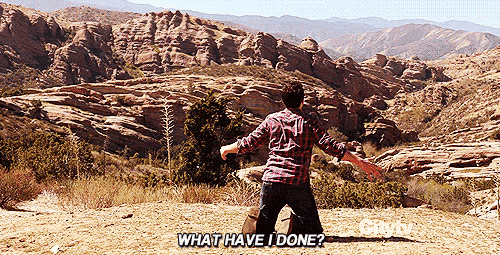 I know 'food envy' is a commonly known sentiment, but to me, there's nothing worse than food regret.  I wish I never knew you calories. They weren't special like the rest.  When the feasting makes a rather seedy affair out of a once promising romance. And the day to day act of feeding one's self can feel like such a chore. That's why I was so thin when I was single and living alone; I was living off of restaurant food from waitressing jobs, fruit and spoonful's of cottage cheese, eaten out of the tub over the sink. Having a husband has been a shock to the ole eating plan. Mainly that he cooks a solid 90% of the meals that we ate. During my busy periods, if it were up to me to feed him, all he'd get is two sugar packets and apology note. I think of myself as busy now, but I used to be much busier, going straight from work to a rehearsal/meeting/project, buying food on the go. Eating what my husband made, at nine o'clock at night. Time goes by and that adds up becoming another layer you one day wish to shed. Every day that desire to change is alive and well–but then I leave my house and face the outside world. Good intentions unravel, meals are skipped, blood sugars dip, more coffee than water, and go-go-go for ten to twelve hours straight and then eating a big meal on the couch–watching Netflix with bleary eyes. Sleep, wake, repeat. Tired and over-scheduled, there were so many moments where I had to wish to make a change, but feeling stunted as to how. The wishing would evaporate like fog on a glass.
So…Las Vegas, one week into a weight loss journey. There were some wins and losses. Ate too little on the first day (should have eaten all of those hash browns!) and then was befallen by a $20.00 Michael Jackson themed drink at a Cirque du Solei show.   It was like a shot gun blast of intoxication. One minute I am enjoying the plethora of glittery dancers on stage, the next minute I realize that if I close one eye, that there are significantly less dancers on stage.
I hate getting drunk like that.  I don't have the stamina to reach that level of drunkness and continue on with my night a la The Hangover. I just want a grilled cheese sandwich and a pillow for my head.  Due to my death by MJ cocktail, I proceeded with caution with the booze henceforth. Probably for the best.  The adage of 'what happens in Vegas, stays in Vegas' does not apply here, as the weight scale is nothing but a dirty little snitch.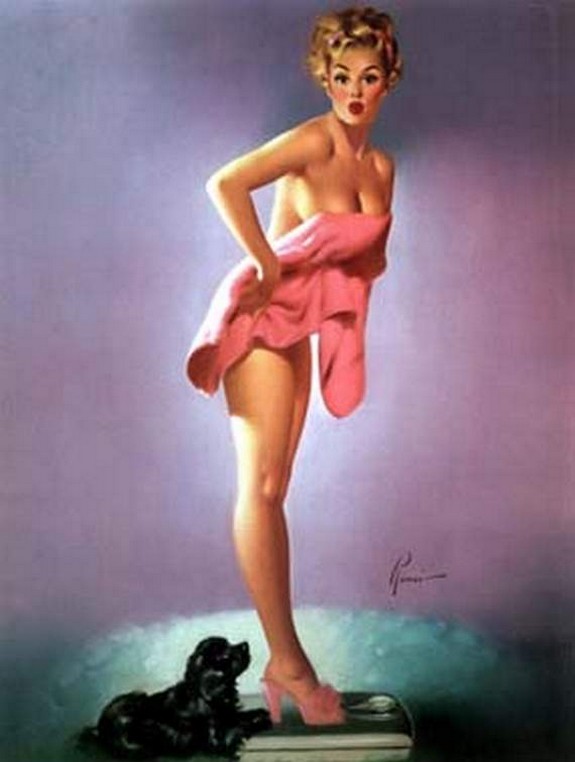 On the last night of the trip, before a glamorous showgirls performance, my travel companions and I went to The Buffet. Who needs a clever name when you have every food under the sun in one room? I loaded up half my plate with salad and wandered around the space judiciously before settling in with my choices. I took two very long and luxurious laps around the space instead of getting a second plate. My arm linked into my friend's, ogling the feast as we wandered through the edible museum. Anything you could ever want to eat was right within reach. It didn't belong to me, I didn't feel a responsibility to consume it. No envy, no regrets. There may have still been dessert.
Images Courtesy of the Fine People of the Internet