Snow days are best if only you can stay indoors. Fully dressed and about to venture out into the blustery winter morning, I got a text from my boss asking me to wait an hour before turning up, which of course is a rather irresistible invitation. The wind had sharp teeth, and the roads slick and glassy. There is so much white, insistent and imposing, the world a snow-globe shook by an angry and energetic child.
Another text follows, calling the whole morning off.  I'm like a middle-aged divorcee on her fourth banana daiquiri on her first Mexican vacation.  Pretty bloody giddy.
Inside there was a roaring fire, a freshly decorated Christmas tree, and just enough coffee in the pot for a toasty top up.  I happily heeded the warning and basked in the glorious indoors.  Winter weather does have a magical quality.  A thick blanket of white across roof tops and sidewalks, the urge to stay indoors, to curl up in front of a fire, a warm beverage enveloped in your hands. It's all very Christmas-y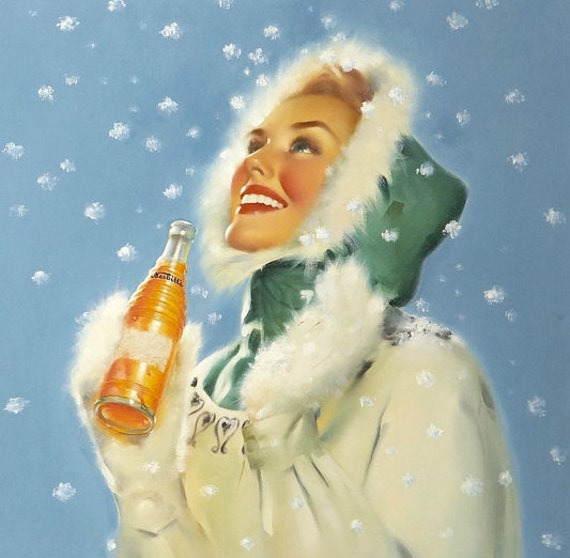 When Benjamin and I lived on the Southern Hemisphere, Christmas time was blazing hot, filled with summertime activities. We once caught White Christmas on a massive outdoor screening in an inner city park in Perth. As a Canadian, it was a confusing physical experience.  For my Kiwi-born husband, Christmas dinner comes off the BBQ–this heat was not weird at all.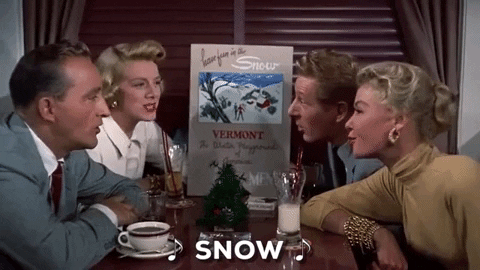 One sweltering night during an Australian Christmas, we watched The Holiday. One of my personal Christmas cinematic favorites.
Yes, the writing is imperfect.  The concept ludicrous.  The acting a little outlandish (ahem, Cameron Diaz, I'm looking at you girlfriend).  Still, it's light, frothy, inconsequential and ends happily.  Bonus points for the adorable friendship between Kate Winslet and Eli Wallach.
He is as cute as the dickens.  Look at him. Isn't he precious? I'd love to be on the other side of that table hearing his many stories.  PS: He was in Marilyn Monroe's last completed picture The Misfits.
With the slew of celebrity deaths this year, someone needs to go check in on him.  Wrap a blanket around his shoulders and check his pulse, and say "I really enjoyed you in The Holiday, what was Marilyn Monroe really like?
Anyhow–I digress. When watching The Holiday on a hot and lazy Australian evening, I was overcome with nostalgia for thick cable knit sweaters, a snowy Christmas with a quiet yearning for some super-sensitive Jude Law.
Watching it again in the winter, it reminds me of the moments within the moment. Craving snow, sweaters, long lunches with Eli Wallach and conversations with Jude Law about how books, movies and birthday cards make us weep.
Wow, thanks Jude.  I love how last night you weren't wearing glasses, and today you are.  It really adds to your mystique.  Last night you were a bad boy, but this morning you're this nice guy.  But not in a Jack Black, you can make me laugh, but you'll never bring me to orgasm kind of way.  It's refreshing.
Jeez Jude, way to give it all away in one blog post.  But I don't have to go to work right away…I'm willing to roll with this.  But the truth is, I'm married, and I've already promised my celebrity cheat card to George Clooney.
So…where do we go from here?
Yeah, you're not the first person to tell me that.  Maybe it's the winter blues.  Maybe it's always wanting the opposite of what you have.  In Perth I dreamt of a snow kissed landscape, and now I fantasize about that hot sun in that beautiful city–Christmas decorations baking in the heat.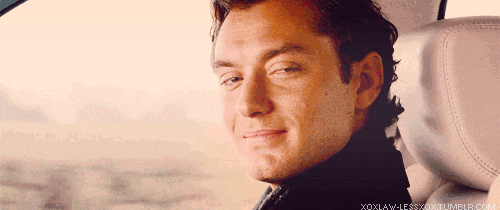 Either way. In this moment. Being given clearance to avoid the winter conditions and allow my mind to wander was like eating a whole boatload of forbidden fruit. Fantasizing  about the  Jude Law. (Who lives inside England in a movie).  Spiraling through memory. Philosophizing about mindfulness. Jude, how did we get here? Howcould we possibly make this work?
None of this makes any sense.  I should have been at work an hour ago and this blog shouldn't even be happening.  How is my morning coffee suddenly paired you in this adorable shirt and sweater combo amid this delightful romantic comedy?  But here we are,  just a woman and a fictional character falling in love on a miserable winter's day.
Ah well, whatever keeps you off the roads.
Images Courtesy of Google